Austrian Flagship project IoT4CPS comes to an end after 3 years
Over the last three years, the IoT4CPS project has addressed the challenges arising from the use of information and communication technologies (ICT) in real industrial environments. Since in this context, in addition to cybersecurity issues, aspects of availability and (physical) security from the design to the operation of the plant must also be addressed, the project developed methods for a joint consideration of safety and security over the entire life cycle. The topic of security was considered on all levels, i.e. from the sensor to the communication interfaces and all the way to networked systems. The suitability of the innovative project results for use in networked industrial production facilities and in the area of networked vehicles was evaluated by means of various industrial demonstrators.
IoT4CPS @ IDSF 2020
Press Release (November 2020)
Official project closing event
The IoT4CPS consortium will be hosting a keynote session and parallel session in the course of this year´s virtual Summit Industrie 4.0 organized by Plattform Industrie 4.0.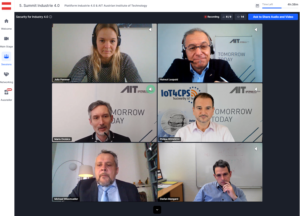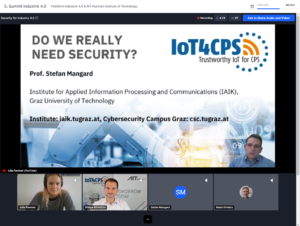 Hauke Meyn from NXP will be giving a morning keynote about IoT Security: Trusted Value Chain in Industrie 4.0. The afternoon session will cover all aspects of security in the IoT context. After two prerecorded talks followed by live Q&A we are inviting industrial partners and anyone interested in upcoming calls and future projects to join in for exchange and networking.